What
separates us
from the rest?
INTEGRITY INGENUITY AND TRUST
NOT YOUR
TYPICAL
ROUTINE
COMMON
AGENCY
MORE LIKE YOUR
ALL STAR
TEAM
WE STAY LEAN &TEACH
YOU HOW TO
BUILD LEAN SO YOU CAN GROW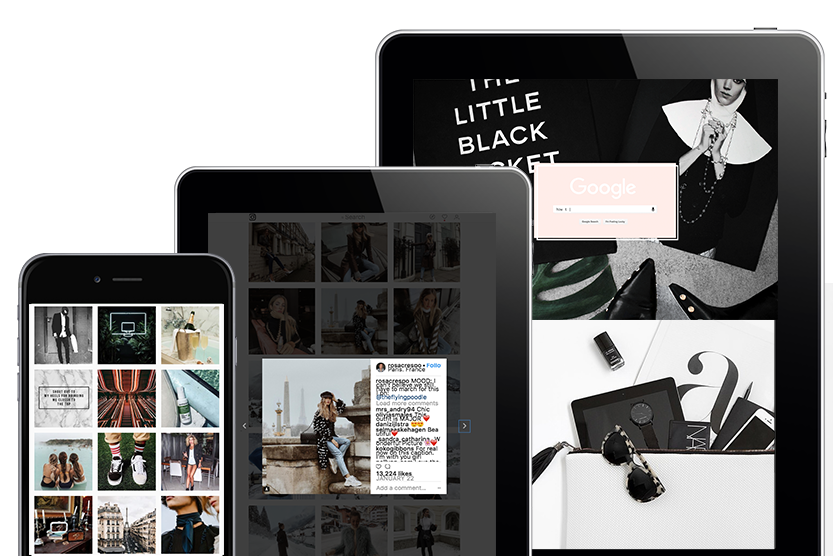 "Direct to Expert" Model
At Creeds we provide an internal channel to seamlessly connect with your dedicated team of strategists and experts. Get your questions answered immediately and inquiries solved instantly.
Traditional agencies continue to add layers in between the client and the team that is responsible for executing their strategy and deliverables. This hinders efficient performance, prevents full-transparency and obstructs overall quality of delivery. Not to mention the extreme frustration of having to send email after text after call to three different individuals.
LEGITIMATE & VETTED EXPERTISE
We are an 100% remote agency with in-person support as necessary. This reduces unnecessary expenses allowing us to invest in what matters most, OUR TEAM. We pay fair and we provide them with freedom from #cubiclelife to keep their best strategy flowing. We employ and train the most skilled and proficient talent.
Traditional agencies have been known to cause "agency burn" it is an extremely common business wound. It's always two scenarios #1 they hire a crazy expensive agency who promises them the world asks for all payment upfront and doesn't deliver the expected end result or #2 they hire an agency who has less experienced employees in order to reduce expenses and the clients pay the price! In addition they assume nonessential costs like rent, and "adulting office playrooms."
Decades of Industry Experience
We have over 20+ years experience building out brands, technology and implementing integrated brand marketing campaigns and experiences. It's never been a one size fits all approach. We are nimble with the know how to bring fresh creative and successful strategy down the pipeline for your brand.
WE ARE BUILT LEAN
We limit the number of clients we work with so that your dedicated team of strategists and experts aren't spread too thin. Your account always gets the attention that it needs.
Our Consulting Services Are
Done for you
WE manage everything from setup, DEPLOYMENT & ongoing optimization.
(your only responsibility IS approvAL)
BRAND DEVELOPMENT
AND REFINEMENT
Integrated Marketing
STRATEGIES AND CAMPAIGNS
GO-TO-MARKET STRATEGY DEVELOPMENT,
DEPLOYMENT AND MANAGEMENT
TECHNOLOGY CONSULTING, PROCESS AND
WORKFLOW optimization
BLOCKCHAIN AND NFT
CAMPAIGN DEVELOPMENT
EXECUTIVE TRAINING AND
INVESTMENT PREPARATION
WE create INTERNAL EXPERTISE FOR YOU TO CHAMPION YOUR Brand
BUILD IN-HOUSE AND
Do it yourself
Start a Path Program with us or One on one Consulting Session


Whether you want to build an in-house team, train a current team, or
do the work yourself. We get it!

Agency Accountability.
We create the foundational strategy, assets, and backend workflow/process for your brand or company. Everything from branding, best practice web building, technology feature development to social and digital marketing initiatives.
BTS WORKFLOW.
We are experts at building out virtually remote systems for our clients internally. All while guiding brand building, web development, marketing strategies, partner and investor facilitation, the list is infinite.
CLient OBJECTIVE FOCUSED.

Intentionally set up to meet our client's real longterm objectives SAVE MONEY AND MAKE MONEY! We align creative strategy, implement workflow and processes via technology, create ongoing programs for companies to manage better, scale faster and connect with their best partners. We've got it down to a science.
DO BUSINESS IN EXCELLENCE
"It's counterintuitive to our service offering and tech background, yet in all 15 years we've never ran a digital advertisement. Our marketing and lead generation are word of mouth referrals. I consider that one of our greatest accomplishments. It's evidence that we are producing results for our clients and they want to share the good news."
- Founder @Evie_Phillips
[rev_slider123 alias="main-home-video" slidertitle="Main Home Video"][/rev_slider]
hello@creedscollective.com